With large FMCGs in India being questioned about misleading labels and the high sugar content in their products, the spotlight is back on the Indian farmer. The pandemic did bring about a mindset to eat clean and buy directly from the source, but recent headlines have urged more people to take the natural route. We make things easier for you by bringing you stories of farmers in Tamil Nadu who produce fresh value-added products in small batches and retail them directly to the customer. Think cold pressed oils, coconut chips, ghee, coffee, and more farm-rich goodness.
The Natural Farmer
A seventh-generation family farmer for the last 35 years at Kamanur village in Kodaikanal taluk, R Mahesh Narayanan follows humus-based natural farming. This, he explains, is a form of farming inspired by the nearby forests, rather than input-based organic farming.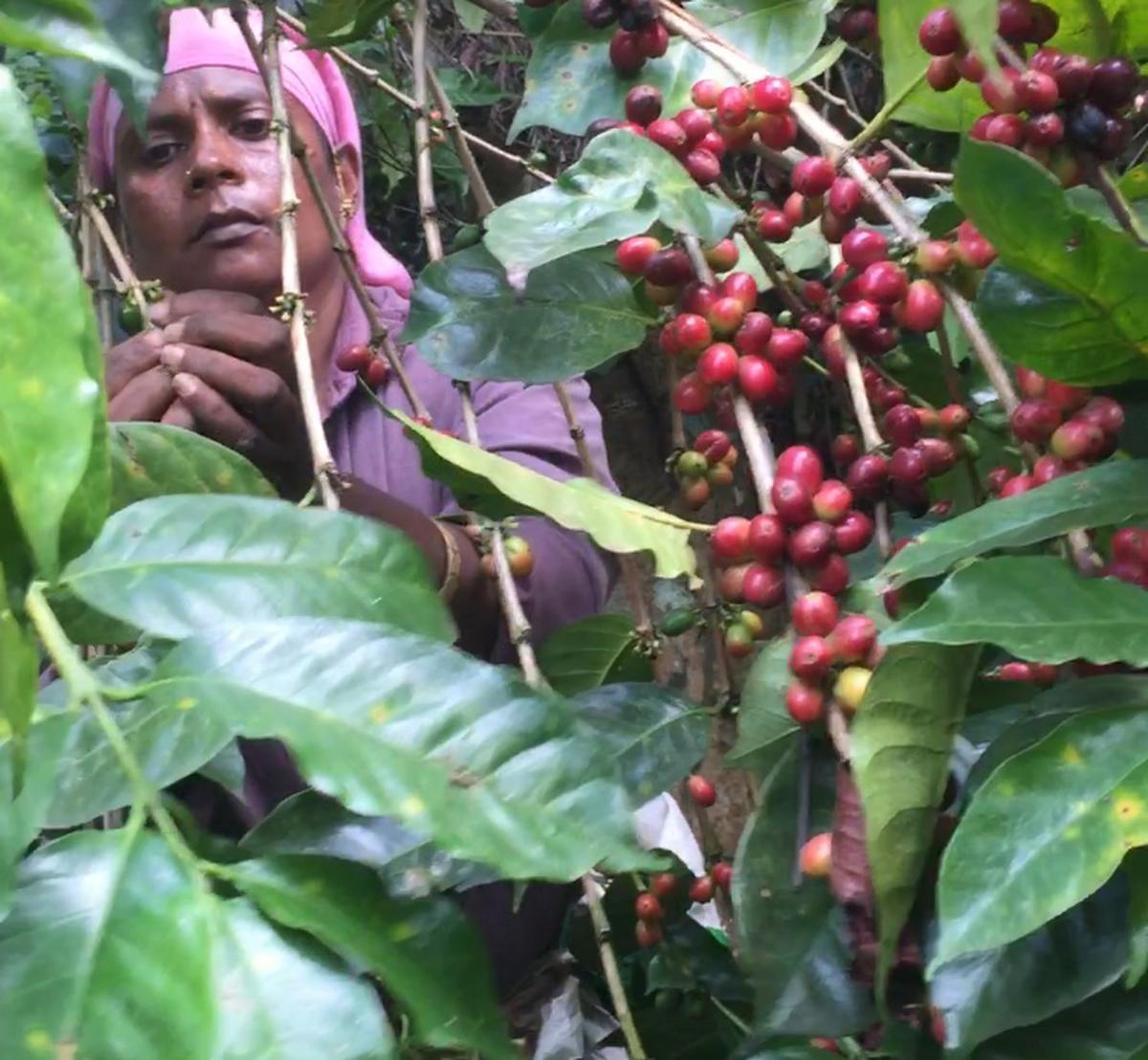 At the 150-year-old farm, he says, coffee has been a mainstay. Over the last 30 years, pepper joined their list of major revenue earners. "We cultivate black and white pepper. There's a coconut grove in our backyard, and from the yield we make coconut oil. Five tamarind trees that we planted for shade now provide us with tamarind," says the 56-year-old who was inspired by Padma Shri award-winning agriculturalist Subhash Palekar to make the switch to natural farming. "Our coffee farm was a high input, intensive farm, harvesting bumper yields. In 2015, the yields dropped dramatically, wild animals invaded our farms, and the debts started running high. This was when our friend suggested attending a natural farming training programme. Skeptical about terms like 'organic', 'global warming', I went along more for the company than for the course," says Mahesh, who admits being "bowled over" by his learnings. 
Though he had to fight the panic to revert to technology-led farming, the team made the switch. Today, alongside the major crops, he also cultivates avocados, giant passionfruit, bird's eye chili, cinnamon, allspice berries and leaves, Indian bay leaf, and turkey berry. "We also source wild honeycombs from local traditional tribal honey hunters and process them into raw honey. Other products include robusta coffee, jams (made by his wife, Pramila), cascara (a brew made from the skin of dried coffee cherry skins), and vinegar made from fruit skins," he explains.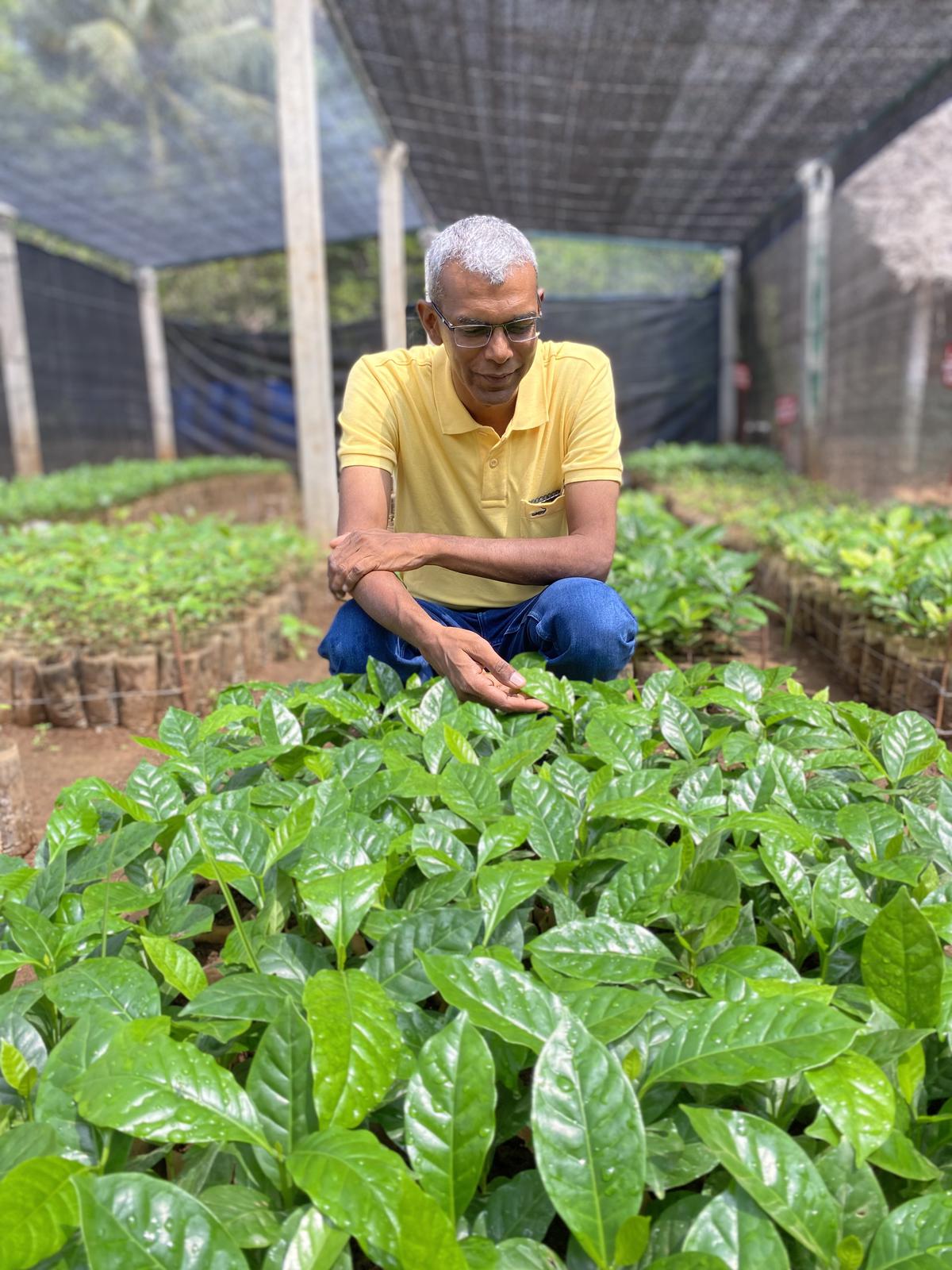 Over the last four seasons, Mahesh ventured into specialty coffee. At his farm, coffee wood is converted into natural media coasters, candle stands, and fruit, cheese, and bread plates. 
To order, call 9842199516. @thenaturalfarmer_ on Instagram 
Goodness Farms
When the pandemic hit, Maria Jenita was approached by a friend working in the Tamil Nadu Agriculture Department who highlighted the plight of distressed farmers in Thiruvanamalai. They were struggling to find a proper market and obtain fair prices for their produce. Maria, a research associate and teaching Fellow at Anna University's Centre for Food Technology, took this as an opportunity to transform her laboratory-based research into tangible solutions that benefit society.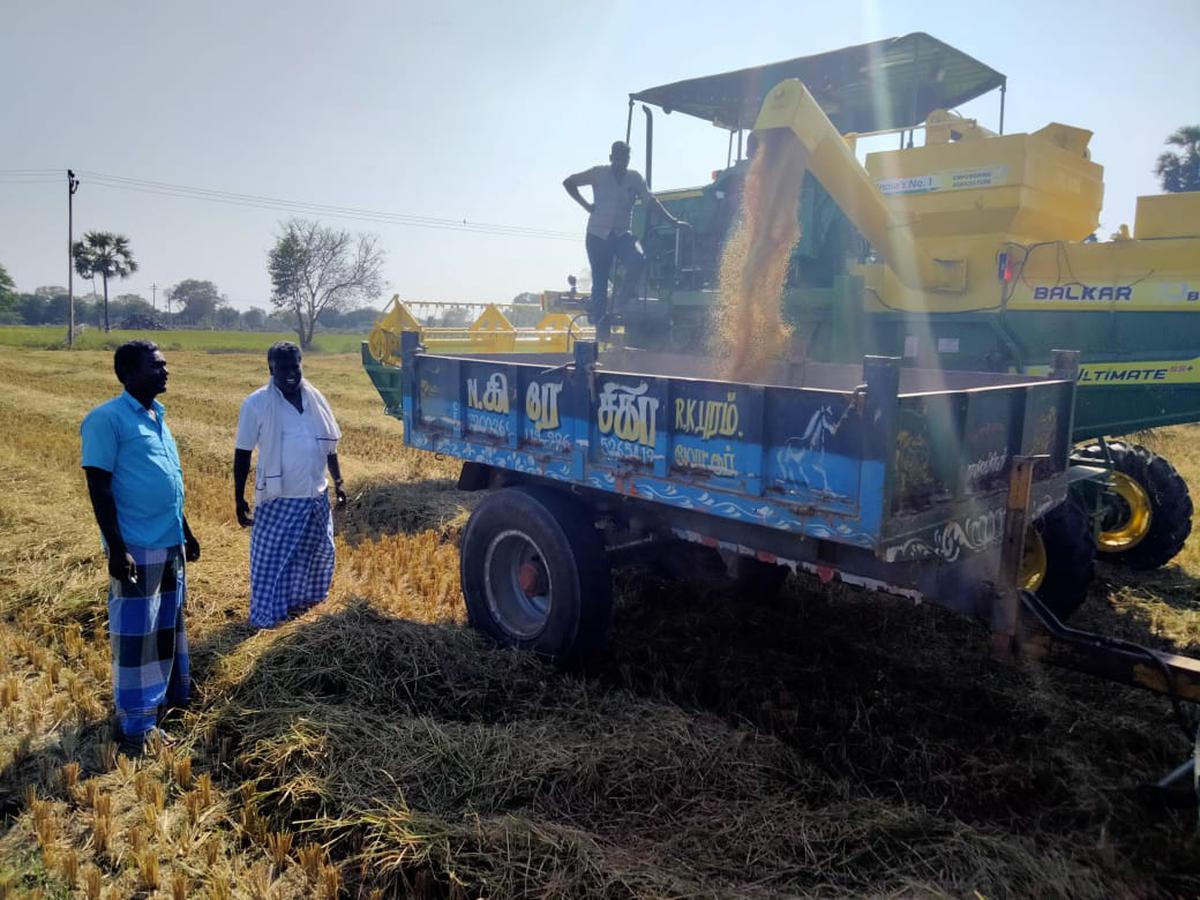 Along with her father, she visited farmers in Cheyyar and established a committee for organic farming. "We implemented intercropping techniques on the farmers' land with the assistance of the NGO, Namaazhwar Association of Puducherry. Simultaneously, I designed a cold-pressed oil extraction machine in collaboration with the Manufacturing Engineering students from my University," says Maria, 34, who has over 38 farmers (across Cheyaar, Mettur, Valparai, Mayiladuthurai) obtaining fair prices for their produce through Goodness Farms.
Last year, Maria went on to buy her own land at Cheyyar where she now cultivates rice, millets, and seasonal food grains. "As our project progressed, I shifted my focus towards millets and the creation of value-added products using whole millets. This led to the development of millet flakes and millet rava from whole sprouted millets using our patented technology," she explains. Other products include cold-pressed oils, cane jaggery powder, rice, varied types of flour, and turmeric, among others. 
Details on goodness-farm.com
Mei Organic Farms
Hailing from a long line of dairy farmers, Praveen Kumar explains how his family has been running a dairy farm in Edamichi village (about 74 kilometres from Chennai) for generations.
While he grew up in Chennai and pursued higher studies in Pune, Praveen always longed to return to his ancestral village and restart the dairy farm which had fallen silent after the passing of his grandfather in the early 80s. "Armed with a Master's degree and several years of hands-on experience in animal husbandry through volunteering, I made a decision to start my own dairy farm. With the guidance and support of my father, we started Mei Organic Farms in 2017," he says of the 3.5-acre farm with over 50 acres of common village grazing lands that he now runs solely after his father's demise during the pandemic.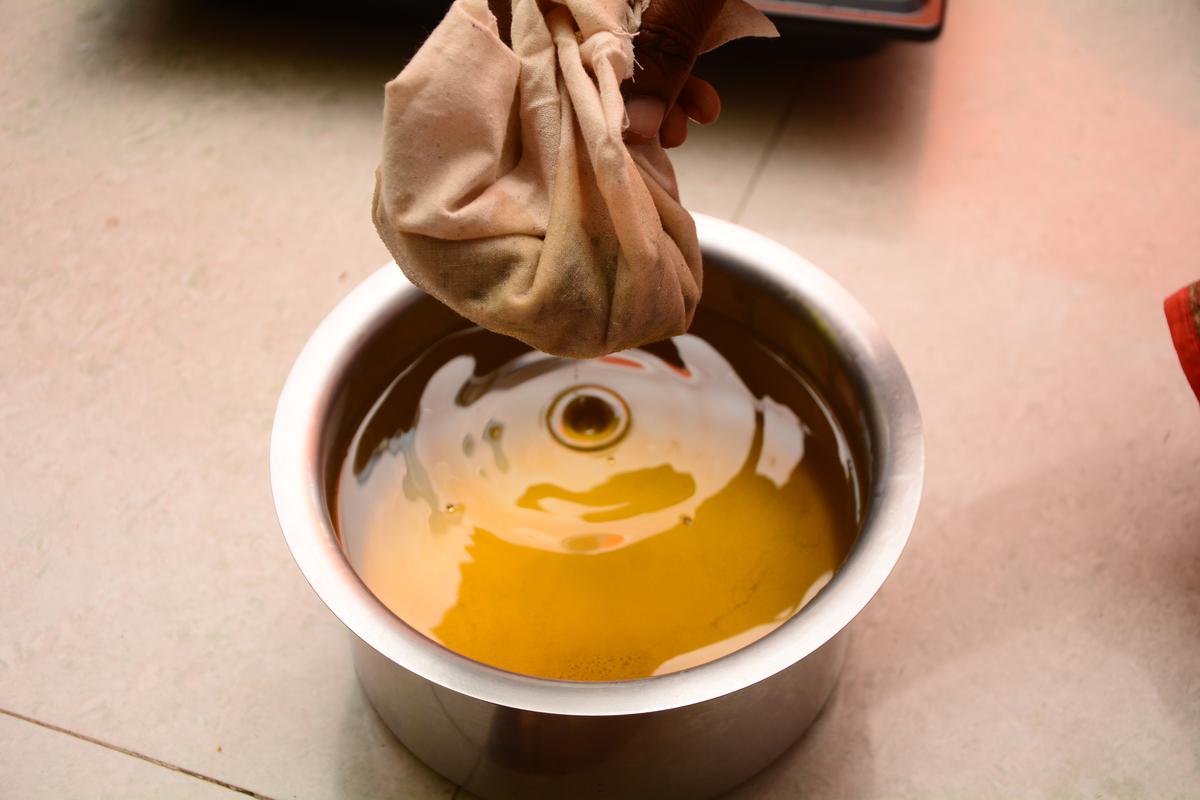 "We have a total of 25 animals including our bull, Rambo. We produce about 45 liters of milk every day on average, and all the milk is converted to ghee," says Praveen, 39, adding that they churn curd to make butter, which is then slow-cooked over 36 hrs to make ghee. Today, he retails cultured desi cow ghee (₹1,200 for 500 ml), chili ghee (₹1,100 for 500 ml), and farmyard manure for home gardeners. Since they make small batches to ensure quality, only 500 ml bottles are available. 
Explaining the process of creating the chilli ghee, he adds, "I love chilli oil, and I am not a big fan of the commercially available ones. I decided to make my version of the same, and infused our ghee with garlic and ginger, and then add chili to it. The flavour is striking and has the right kick. We use it as a salad dressing, and even with pasta."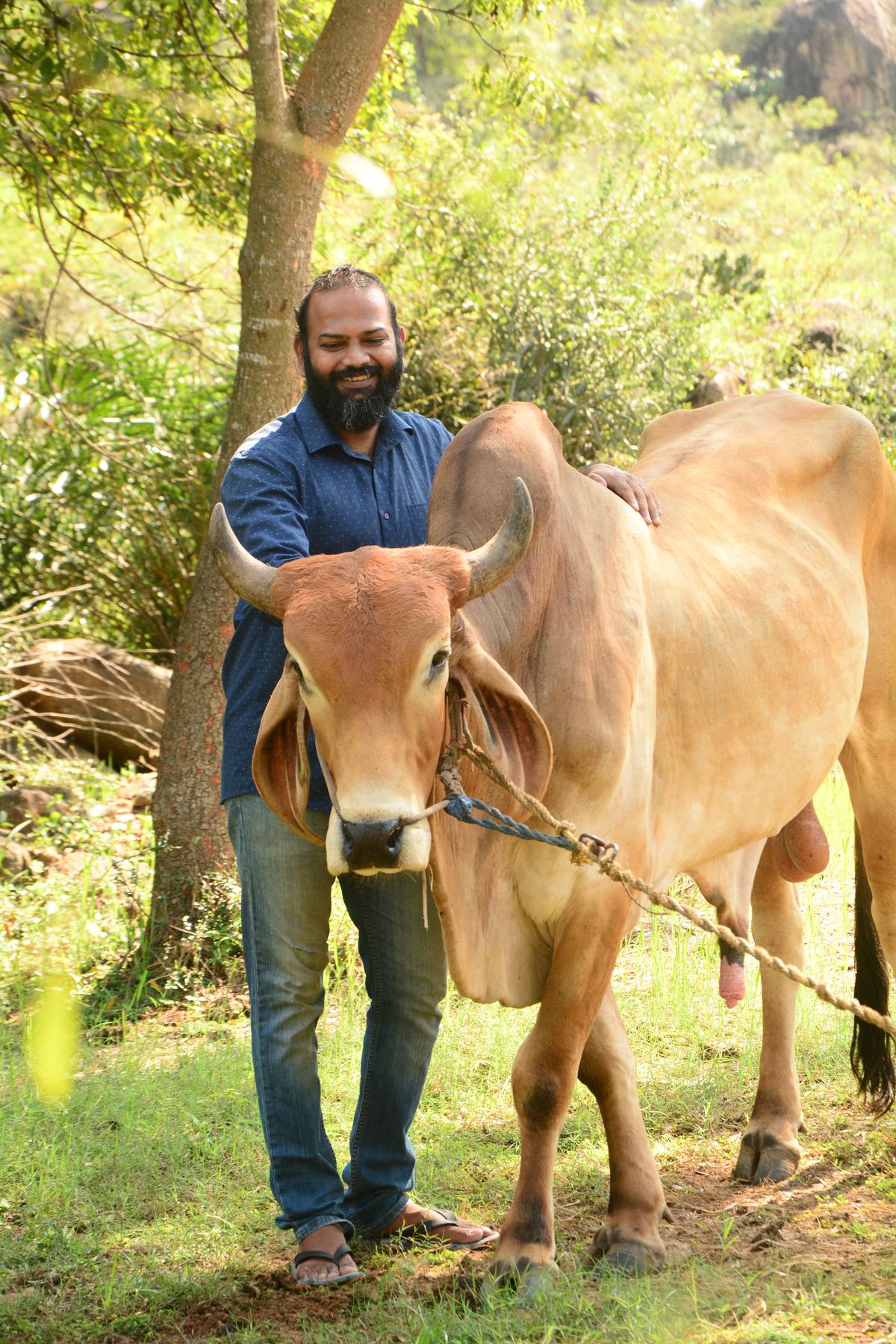 The journey has not been easy, but it has been immensely rewarding, says Praveen. "I've discovered a profound sense of purpose, witnessing the positive impact our sustainable practices have had on both the environment and our community by promoting the importance of organic farming and its long-term benefits."
To order, Whatsapp 9940032341 or @meiorganicfarms on Instagram