Urrak, Saipem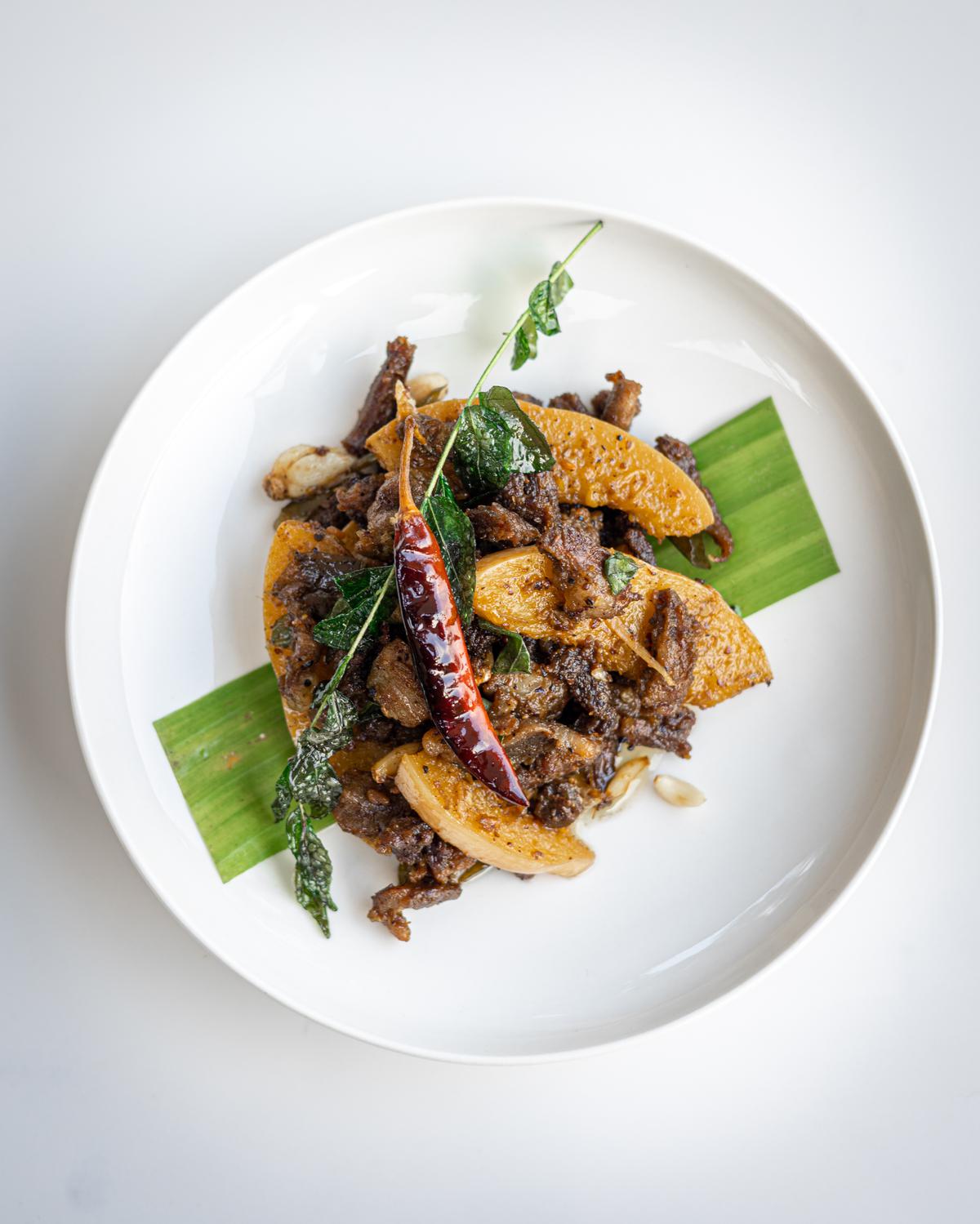 Amidst countless restaurants touting new concepts, one of the most promising additions to Goa's dining scene is Urrak. The 4,200 square-foot space, imaginatively dividedinto aesthetic islands, is striking.
With Master Chef India season five finalist, Chef Mirvaan Vinayak at the helm, the food is, "Simple, hearty and flavourful." The menu is appealingly uncomplicated, offering contemporary Indian and Goan food. The real showstopper is Malaidar jheenga-prawns in a creamy beer sauce flavoured with curry leaf and green chilli while the sweet and spicy Pork & Pumpkin will satiate meat lovers.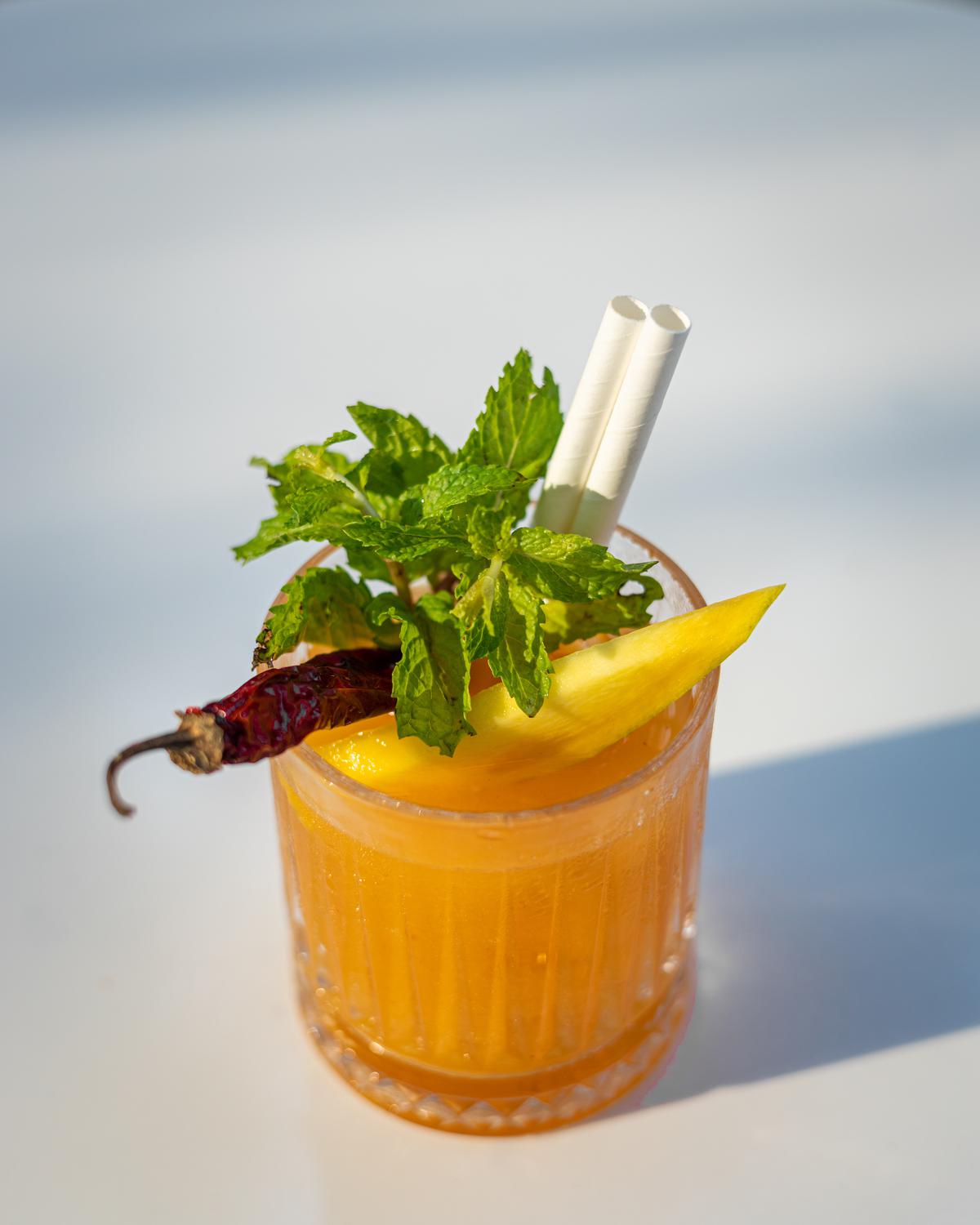 The restaurant is namesake of the popular Goan drink, Urrak, which is the fermented first distillate of cashew apple juice. A lot of kitchen ingredients make their way into the bar. The Urrak-based cocktails include a mango and Kashmiri Red chilli Urrak, redolent with sweet-spicy and heady flavours. Try the The Feni-infused cocktail with tirphal (or Indian Sichuan pepper) and haldi, is as Goan as it gets.
You will visit for drinks and a meal, but it is quite likely that the vibe and relaxed ambience will lure you to the dance floor as well.
At Urrak, a meal for two including beverages costs ₹2000
Cajoo's, Assagao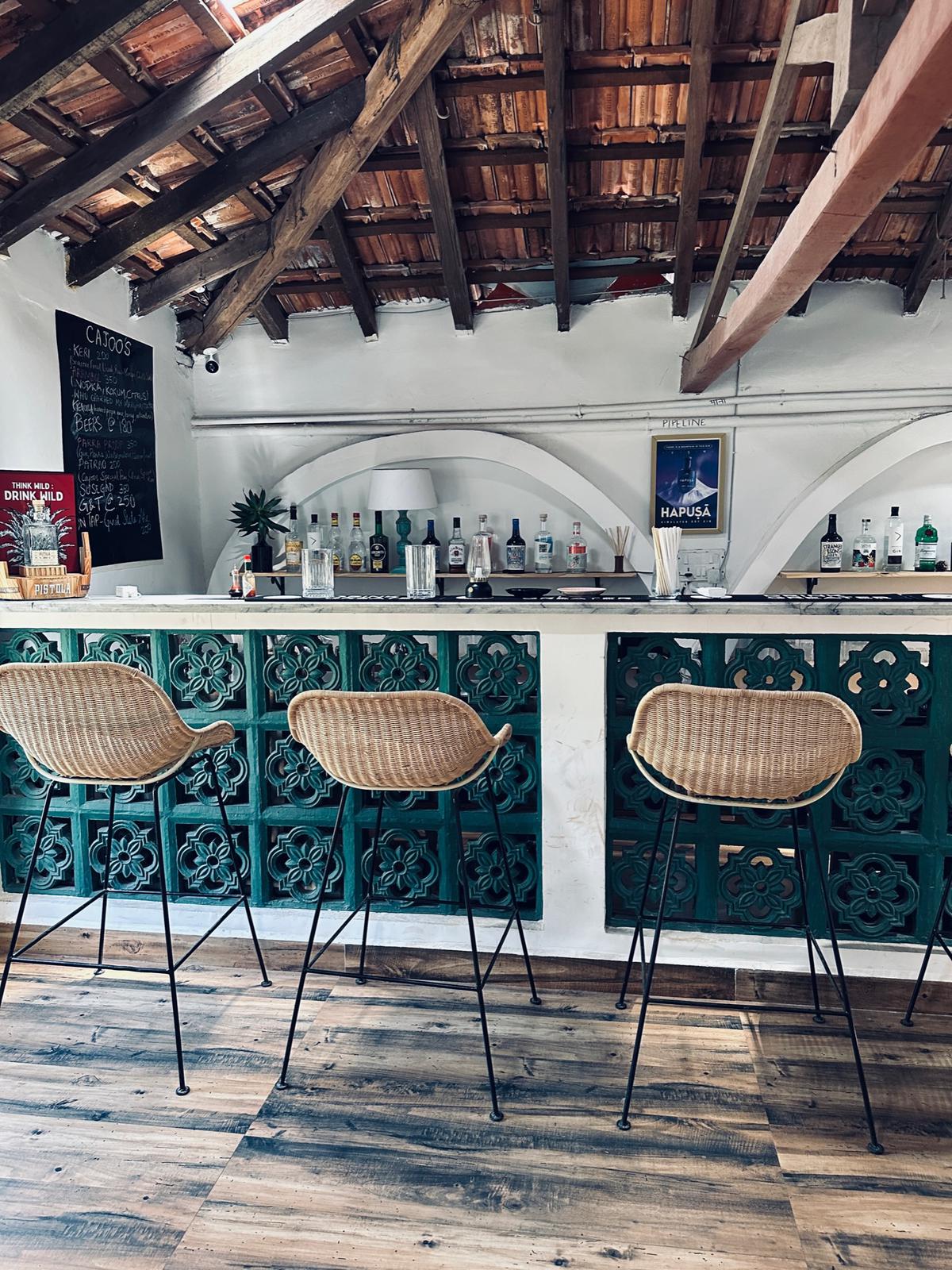 Walk through stylish Fig and Maple, and find this cosy taven ensconced upstairs. For Chef Radhika Khandelwal, "Cajoo's is a vibrant community bar that draws inspiration from the abundant cashew trees in Goa. Using local produce and incorporating traditional and modern methods, it celebrates Goa's rich culinary heritage."
The high seating at the bar facilitates conversations with the bartender and fellow drinkers. Sip your favourite poison and munch comforting bar favourites such as spicy chicken wings, and popcorn shrimp. An added bonus: you can saunter into the adjoining room to play carrom, ludo or merely relax on the couch.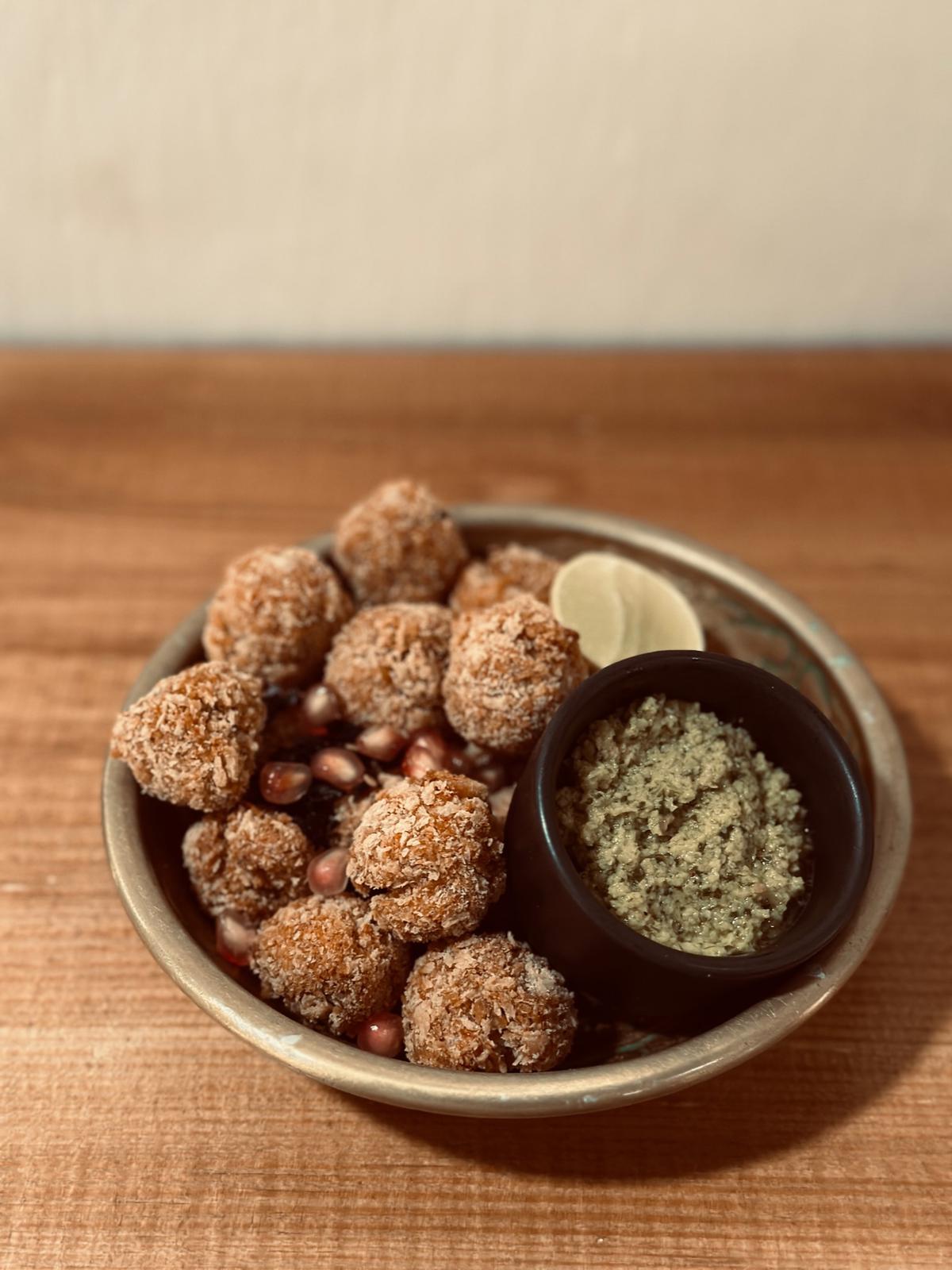 The homely but hearty pork fry with avocado mousse is well-balanced, has myriad textures and hits the right spot. Mop it up with poie, traditional Goan bread. The technique-driven beverage menu boasts naturally carbonated sodas made with water kefir. Try raw Keri (a mango variant) with Urrak, a refreshing cocktail, made with the local mangoes. A special new feni menu is on the cards.
At Cajoos, a meal for two including beverages costs ₹1500
Shiori, Siolim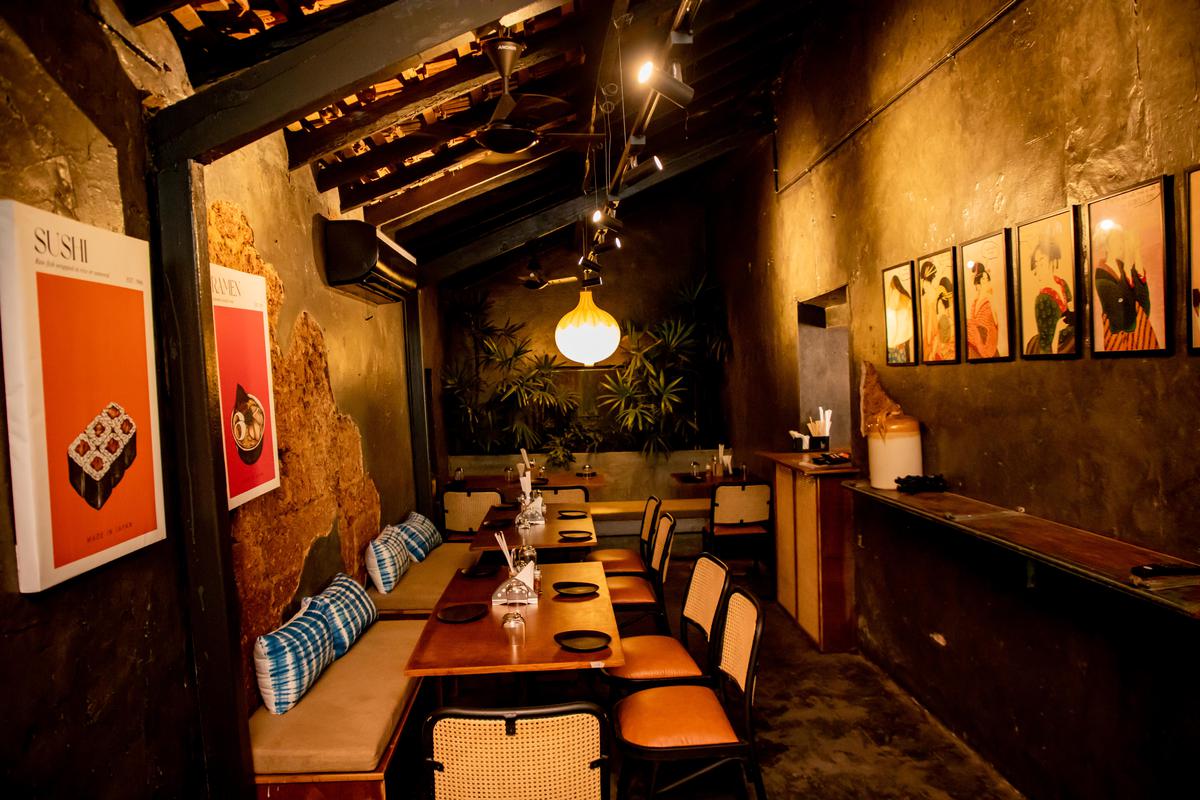 Upon entering this unassuming, road-facing tavern, in the by-lanes of Siolim, you are transported to a rustic vintage bar, serving yakitori, Japanese street food and cocktails.
This is a 132-year-old hardware store that has been transformed into a dimly-lit rugged bar with exposed brick walls, dark-coloured ceilings and artsy Japanese décor. High stools dot the lively bar and the vibe is old-world Siolim meets Japan – laidback, yet fun. Expect an extensive yakitori experience, with grilled seafood, chicken and meat, on skewers. There are sushi, ramen bowls and salads, too.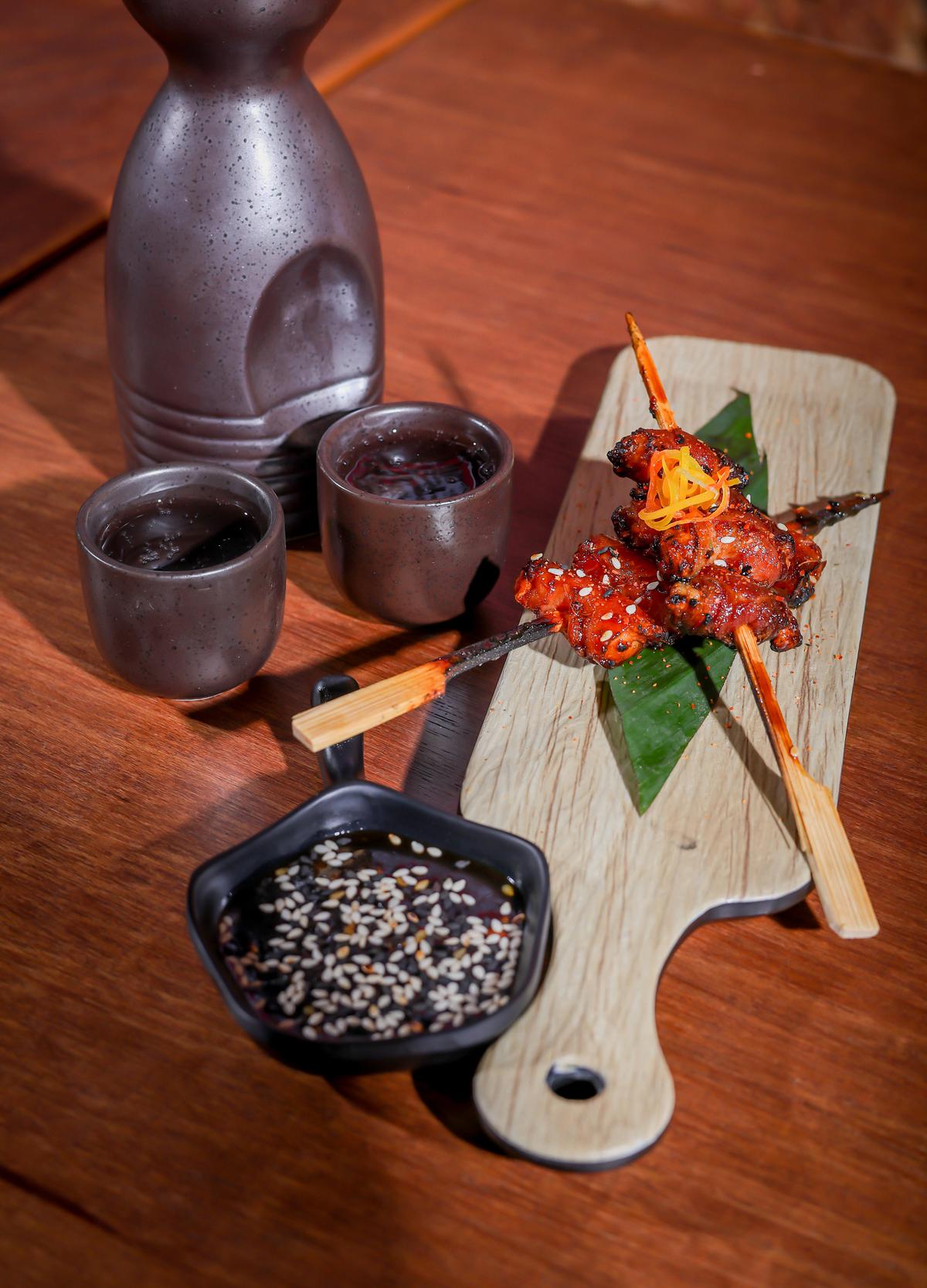 The bar menu spells innovation with clarified cocktails, basil air, foams, edible printed garnish, house-made infusions and tea-based cocktails. Don't miss Dora Dora (inspired by Doraemon), a clarified drink with flavours of dora cake which originates from the word Doriyaki and comprises of two small round pancakes traditionally sandwiched together with a sweet Azuki bean paste, served with edible rice paper on top.
At Shiroi, a meal for two including beverages costs ₹2500
Aangan, Panjim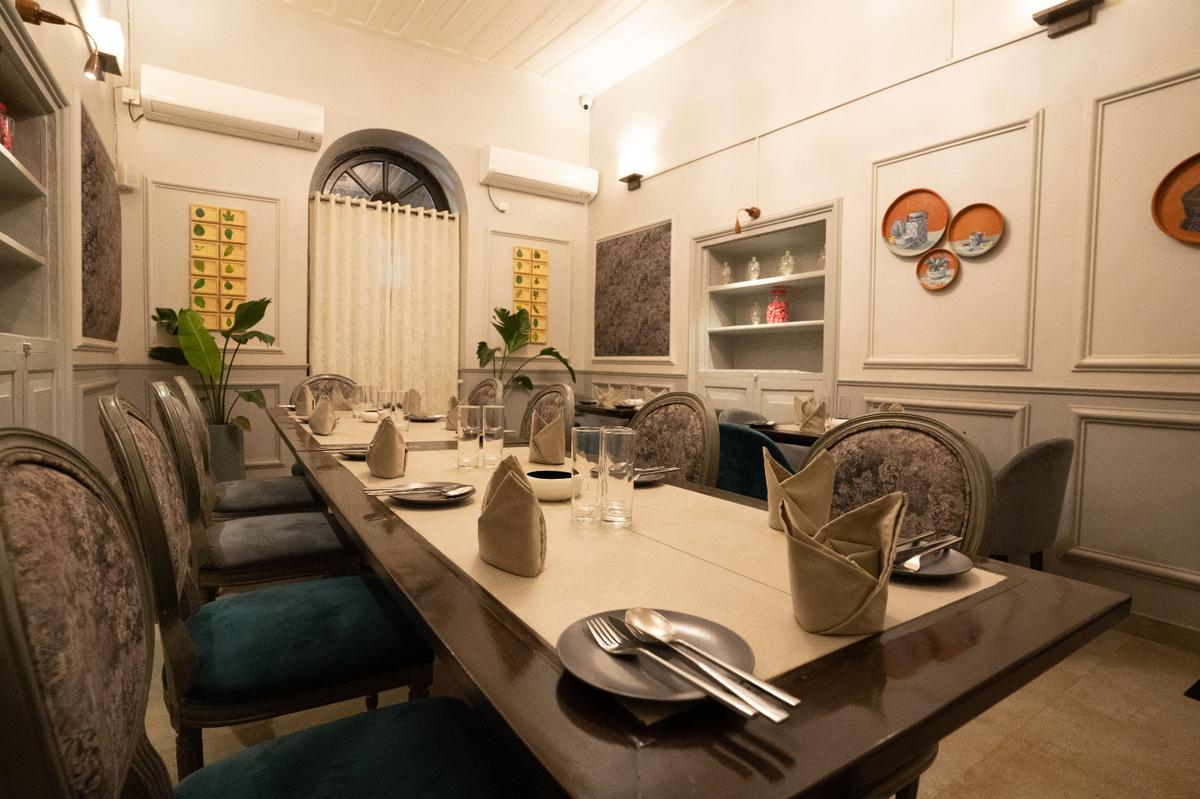 The immaculate façade right in the heart of Panjim beckons you into to an elegant, palatial Goan home. The multiple seating areas spread across different rooms, add to the expansiveness, reinforcing the feeling of being at home. Although no courtyard (aangan) exists, the bonhomie and elaborate cooking techniques practised in erstwhile Aangans, reflect in the diverse menu and ambience.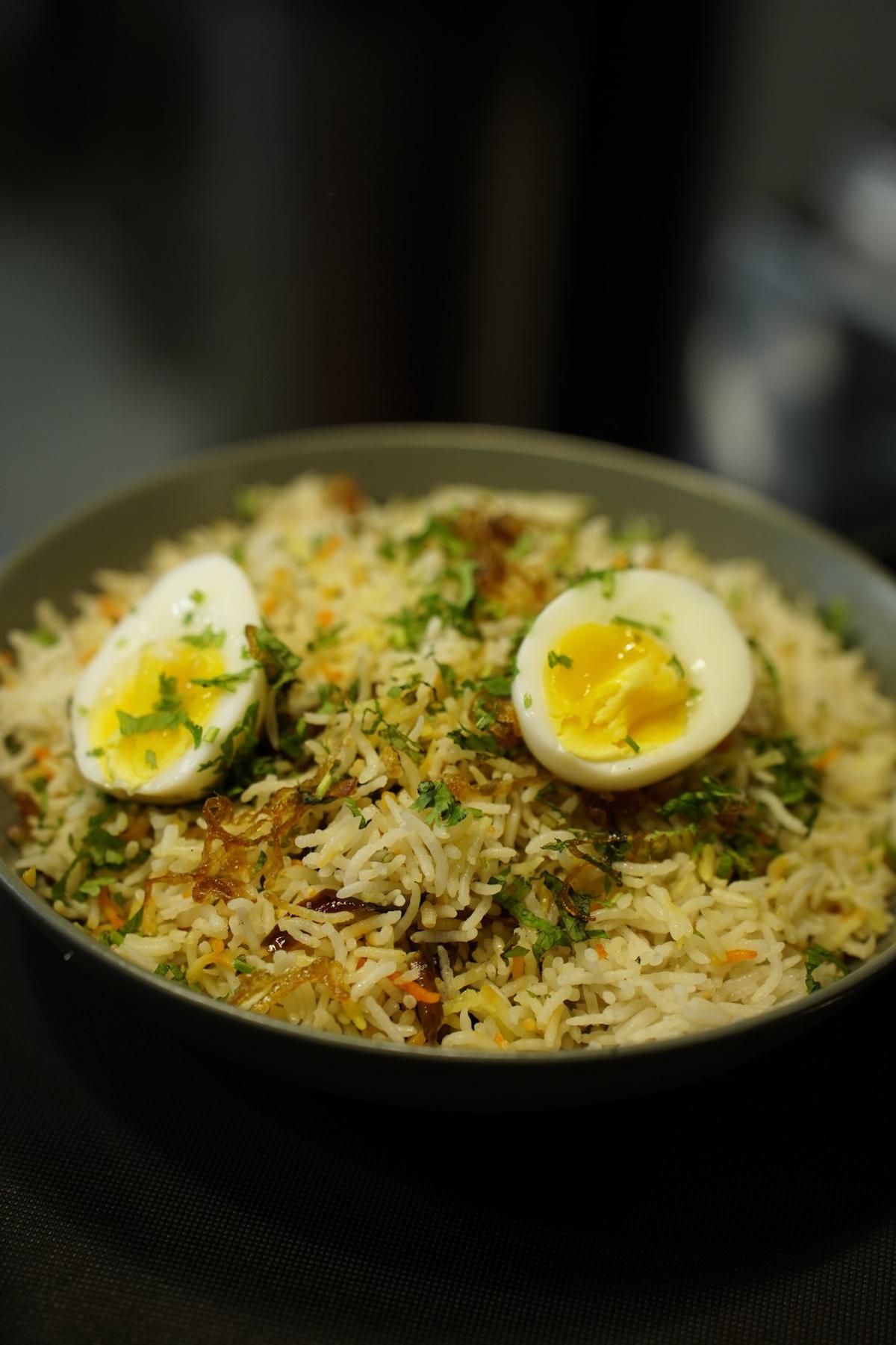 Goan Saraswat cuisine dominates, along with Portuguese dishes with a contemporary twist. Prawns Vada Pao- where batata vada is replaced with prawns, swathed in a spicy and tangy, tamarind, mustard and kismur (dry fish) chutney, appeals instantly.
Here, the biryanis are unique and the flavourful, slow-cooked, mutton yakhni raan biryani is a rare treat. Try the fish thali here, which offers top-notch sea-food which is locally procured. The sea food in the fish thali includes fresh catch of the day-Chonak(barramundi), Modso(lemon fish), Tisreo (shell fish), Prawns, served as a curry, dry prawns salad or kismoor and a piece of fried fish.
End your meal with hand-churned ice creams: the serra durra, Portuguese sawdust pudding made with powdered biscuits stands out in particular. Well-made cocktails like the tequila-based Smokey Pascal Pinto made with Campari, agave tequila, green and red apple juice and hickory smoke scream for your attention.
At Aangan, a meal for two including beverages costs ₹2500
Clumsy, Vagator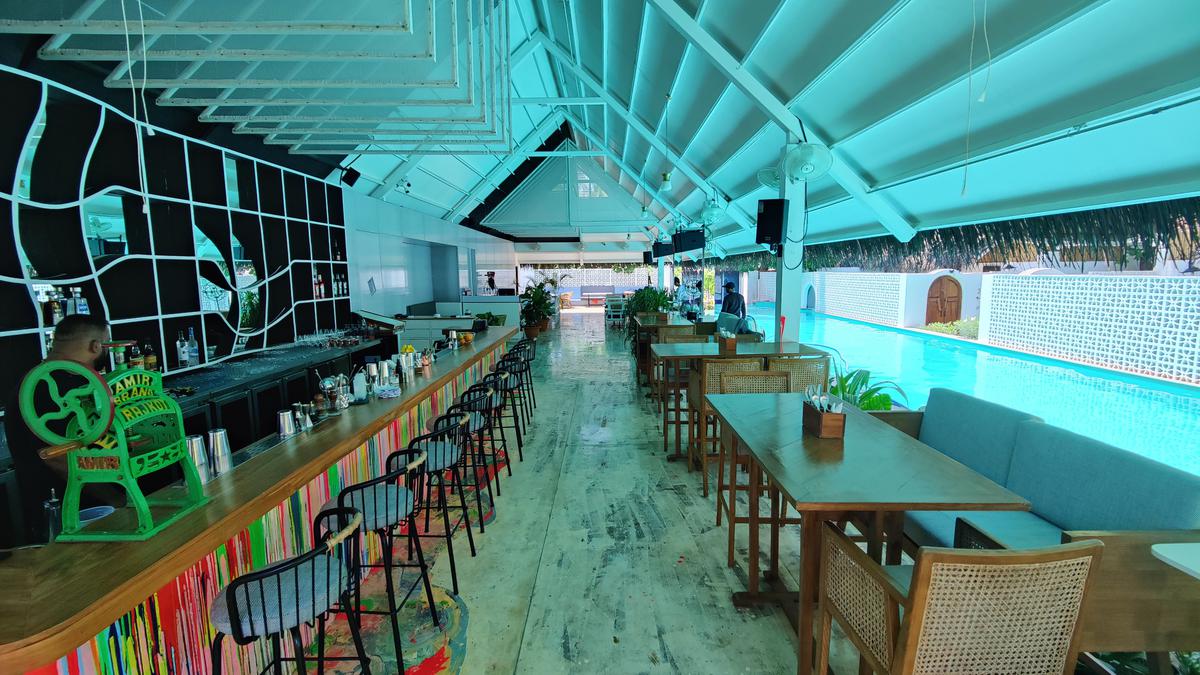 This uber-cool hangout in trendy Vagator has just with 12 tables, and offers a playful fusion of good food and drinks. "Dining out, in recent years, seems to have become a serious affair. We thought of a concept that would be fun, energetic and non-fussy- a place where one doesn't need to dress up or expect to be seen using silverware for having small plates," explains ​Parth Timbadia, Director, Perhaps Food, Clumsy's parent company. The design and décor are relaxed, with paint splashed on the floor, bar, walls, and around the seating, to give it the vibe of being 'clumsy', yet making it stand out.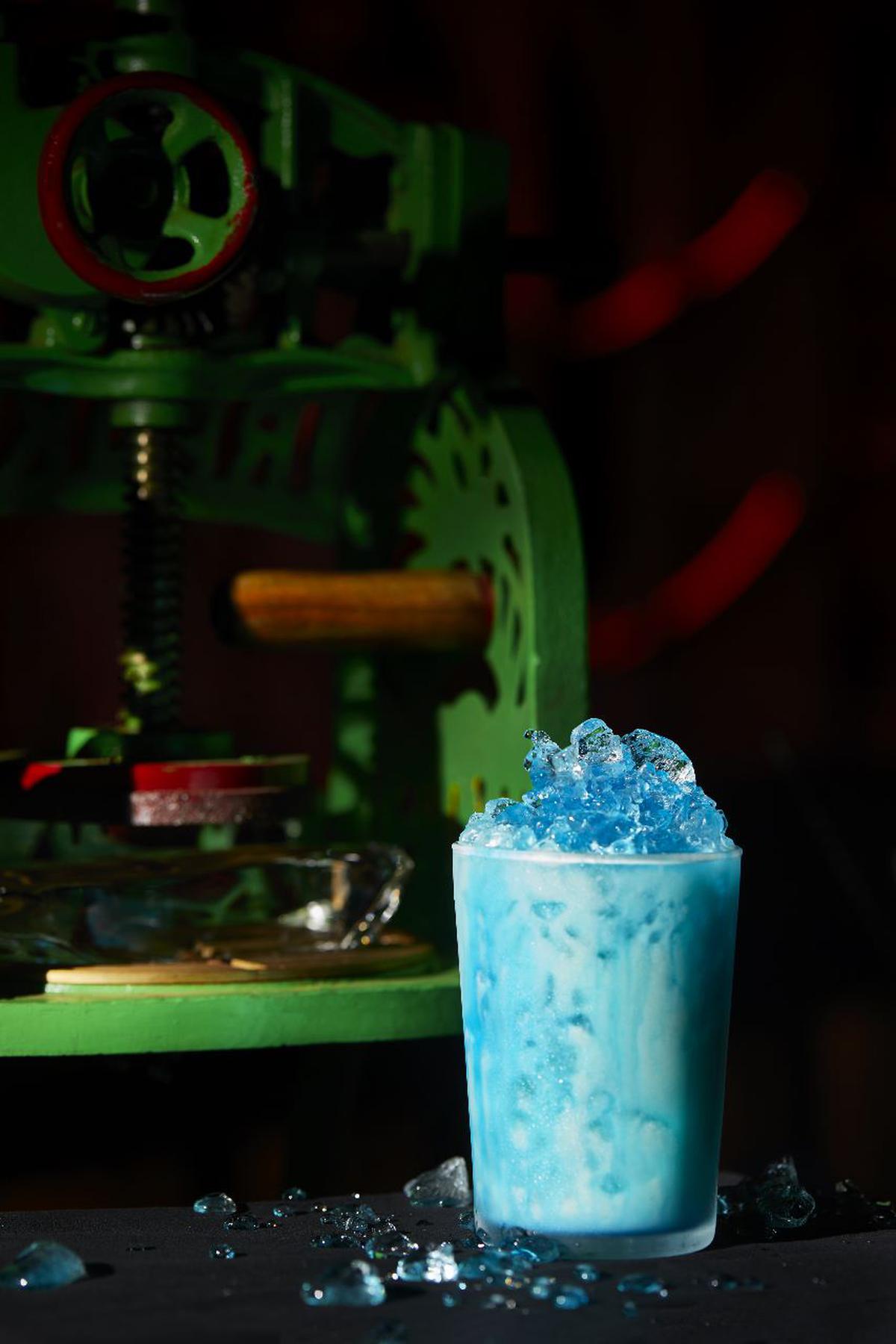 Try the scorched avocado wheat masa tostadas – buttery avocado on a bed of spiced smoky beans, layered with fresh cream cheese and mango salsa. The tasty skillet roasted pork loin, which is dry-aged, sports a charred crust, and it juicy inside. It is served with a spicy, citrusy, salty Mandarin kosher (a Japanese condiment made with finely chopped yuzu zest, togarashi chillies and sea salt) slaw and crispy potato discs.
Enjoy your alluring, 'You Can Call Me Gus' – lychee vodka and cashew orgeat, where an ice-shaving machine is used to execute this nutty cocktail, as you soak in the blue pool adjoining the bar and restaurant space. Tommy's Margarita is another cocktail made using the ice-shaving machine, which give the drinks here a refreshing punch, as well as make them great for social media posts.
At Clumsy, a meal for two including beverages costs ₹2500