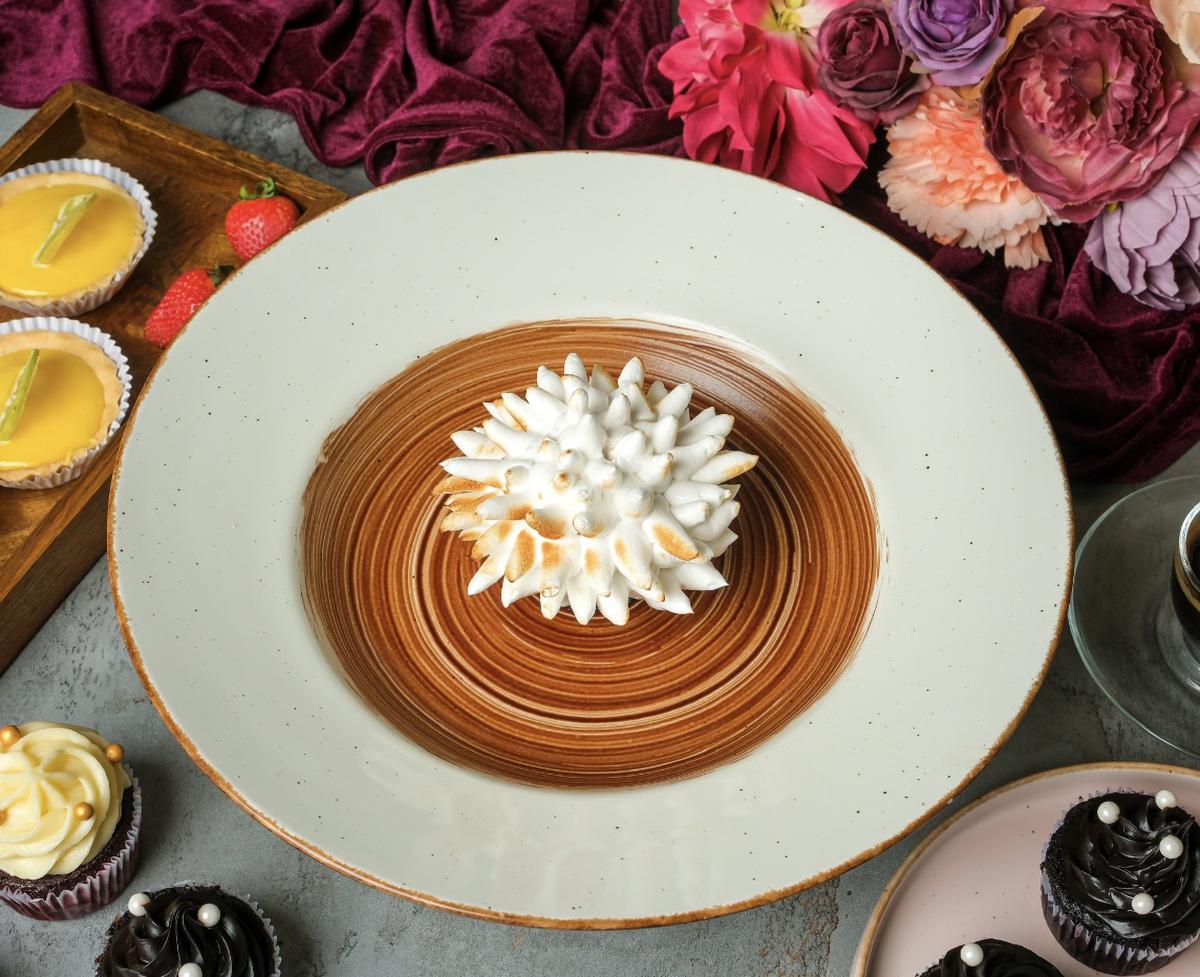 Burning Alaska: A version of the Bombe Alaska, the dessert is a chocolate dome stuffed with Japanese souffle cheesecake, velvet soil(sponge cake crumble) and fresh berries. Topped with torched marshmallow fluff meringue it is finished with rum flambé and a bubbling couverture chocolate and caramel pour.
₹420, Serves 2. At District 7 Encore, Jawahar Nagar.
Gelato cake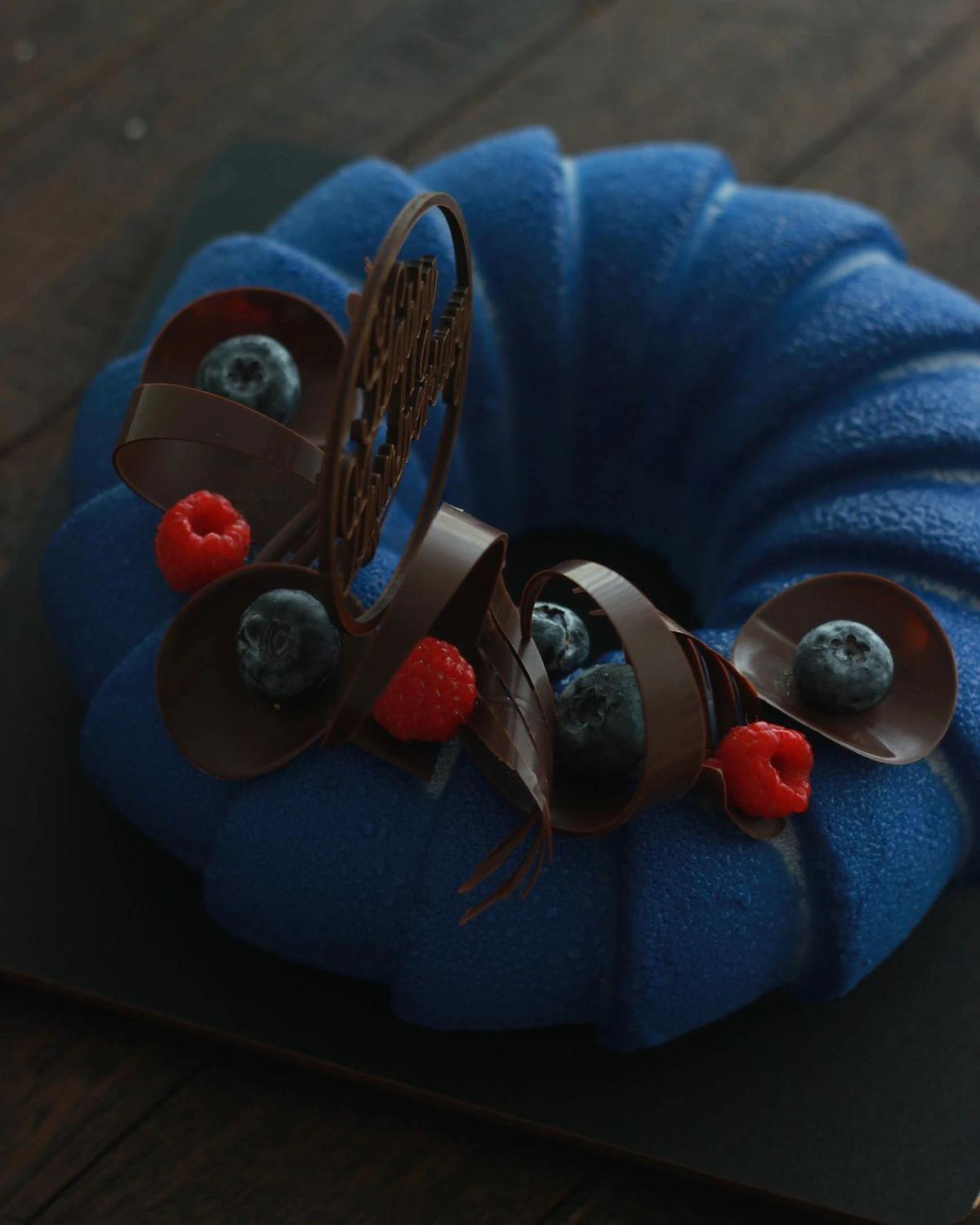 Handmade and customised the chocolate gelato cake is a combination of flavours and textures chosen from different types of single origin chocolates–Madagascar, Tanzania, Idukki– the Gelato layers are separated by a variety of elements including cake crumbs, crumble cookies, fruit purees, chocolate ganache or caramel sauce.
₹ 2000, At Incredible Art
 Chocolate travel cake
Designed to stay moist for days, the chocolate travel cake uses extra soft chocolate sponge with caramel filling and is topped with hazelnuts and chocolate. It was introduced to the city two months ago.
A slice costs ₹ 120, at all Pandhal cafes.
Eight textured Valrohna chocolate cake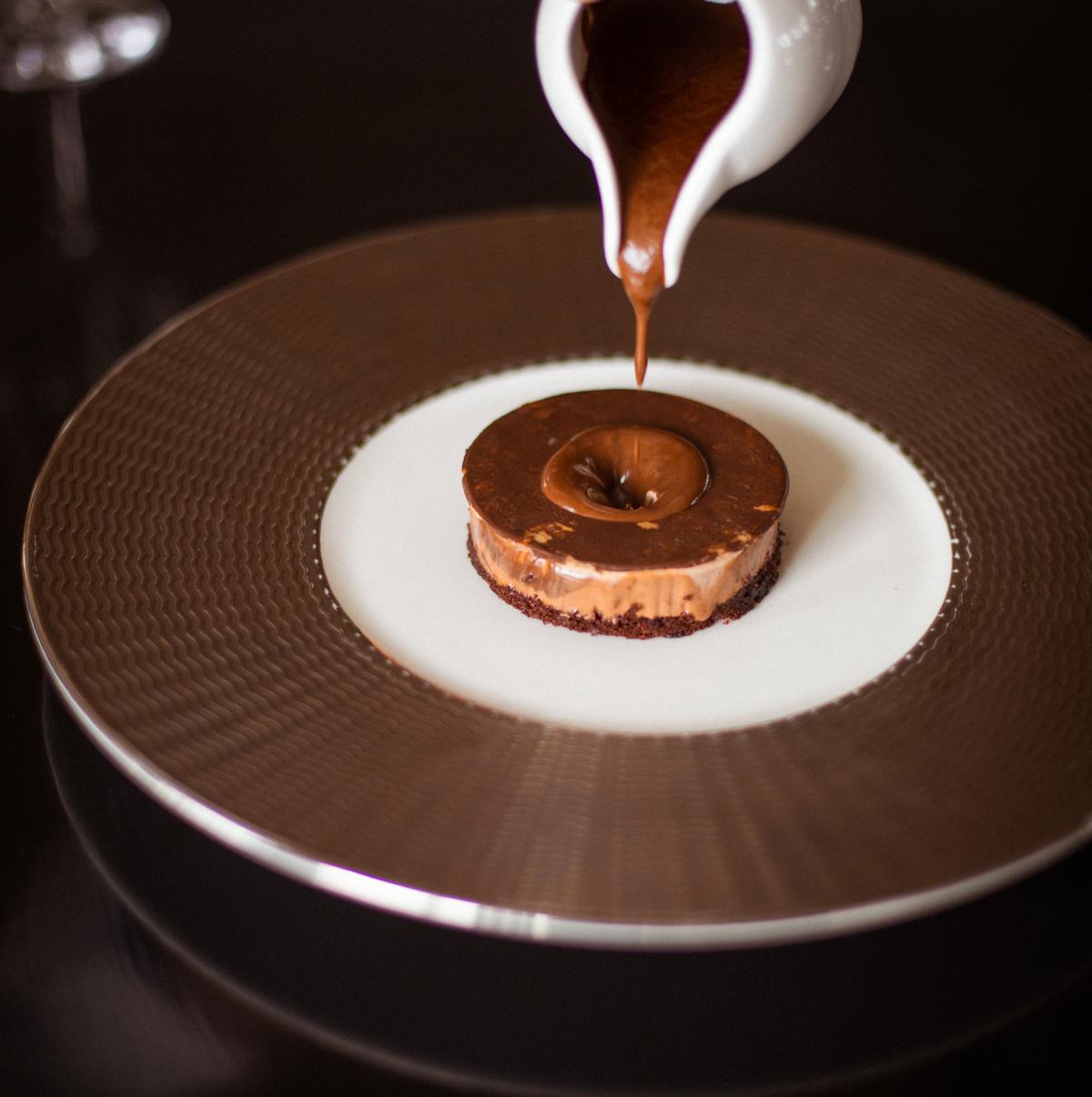 Set in a small ring and with the mud sponge as base, the eight textured Valrohna cake builds up with neat layers of chocolate mousse, hazelnut sponge, chocolate ganache, hazelnut crunch and caramel mousse. The top is a hard dark chocolate disc with a gentle dent in the centre. It is served with dark chocolate sauce on the side.
₹ 975 plus tax, a serving weighs 120gm; At Colony Club, Grand Hyatt.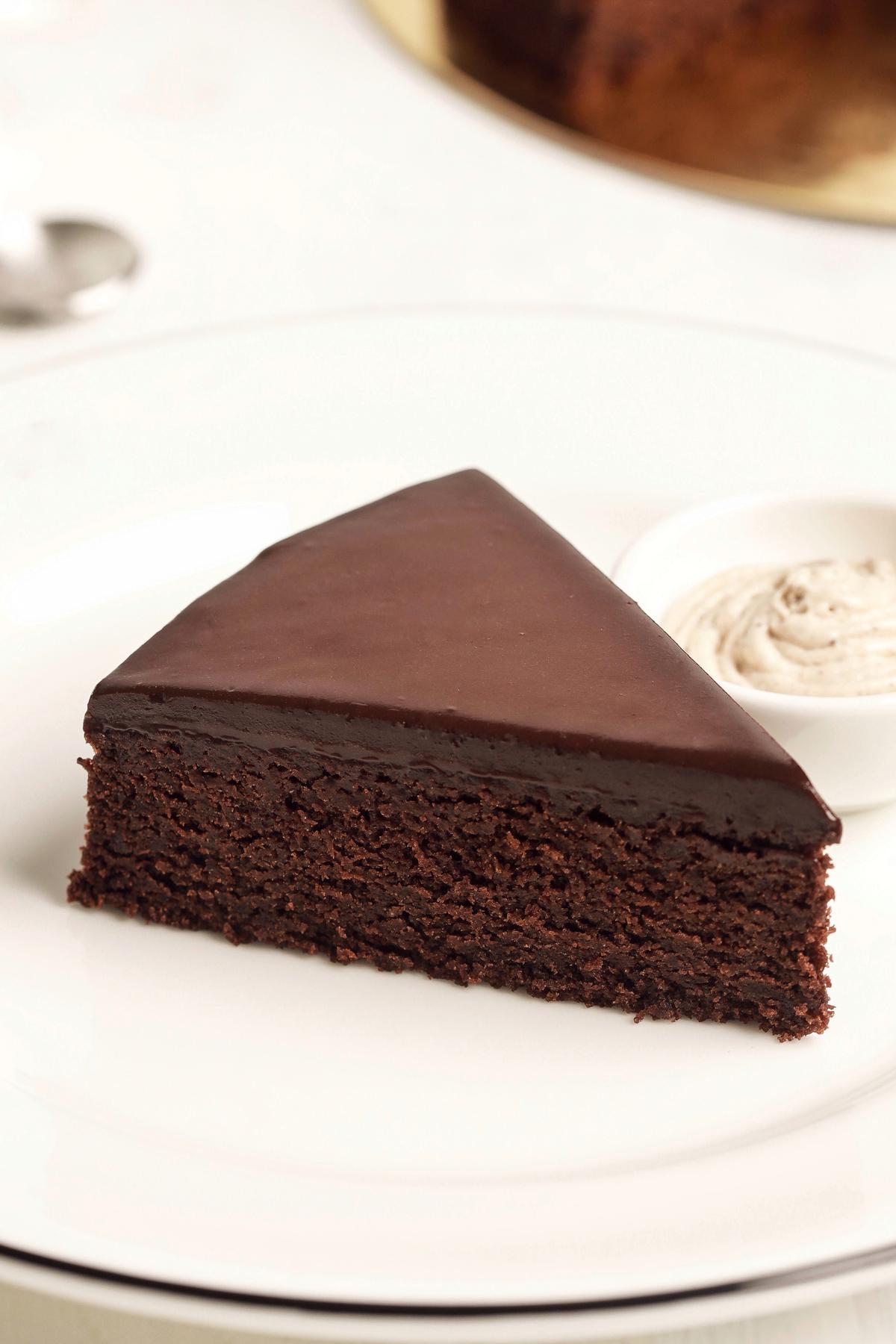 Idukki gold chocolate cake
A moist chocolate sponge layered with velvety smooth chocolate ganache made with the single origin cocoa sourced from farms in Idukki, topped with spiced mascarpone for a Malabar twist. 
₹ 185, at Cocoa Tree outlets